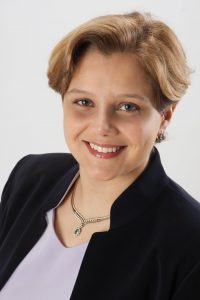 Sara Bekyan, DDS
Dr. Sara Bekyan graduated from Yerevan State Medical University in 1997 and New York University College of Dentistry in 2007. She is also a graduate of a one-year full time advanced postgraduate program in cosmetic dentistry from NYU College of Dentistry. Dr. Sara Bekyan is using the latest technology, the best labs in the USA and the best materials to ensure that her patients receive the most comprehensive and advanced dental care.
A vested member of the dental community, Dr. Sara Bekyan holds membership in the American Dental Association®, the American Dental Education Association, the American Academy of Cosmetic Dentistry®, the Pennsylvania Dental Association, the Dental Society of Chester County and Delaware County and the Academy of General Dentistry. Dr. Bekyan is constantly improving her clinical skills through continuing education courses, surpassing the state requirements to keep up with new techniques and technologies. She has taken courses in both general dentistry and orthodontics, and she is certified in Invisalign® treatment and the HealthyStart™ system.
"I treat my patients like family. Every patient's comfort, and satisfaction are my highest priorities. I believe in recommending treatments to my patients that I myself would prefer to receive. Honesty, sincerity, and diligence are my main work ethics.
"I am committed to providing excellence and improving the health of my patients without any compromises. I want the best results for my patients because they deserve the best."
---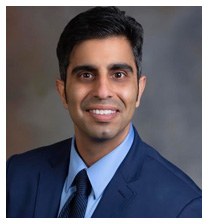 Sameer Kapoor, DDS, MSD, MS
Dr. Sam is a native from Allentown, Pennsylvania, and attended Temple University, where he received both his bachelor's and master's degrees in biomedical science with high honors. Upon graduating, Dr. Sam became a college professor, teaching biology, anatomy and physiology. It was always his dream to become a dentist, however, so he took off to the State University of New York for dental school.
Throughout dental school, Sam found himself gravitating to periodontics, and once he obtained his Doctor of Dental Surgery, he decided to continue his studies in periodontics at Indiana University–Purdue University Indianapolis, where he graduated with a Master of Science in periodontology and a minor in oral pathology. During this time, Dr. Sam worked at the Veterans Affairs Medical Center in Indianapolis, where he obtained advanced training in dental implant surgery, gum grafting, bone grafting, atraumatic tooth extractions, sedation and oral medicine. Dr. Sam credits his time at the Veteran's Center for his ability to create a calming environment for his patients with high anxiety – a gift his patients continue to tout today.
Sam's extensive medical journey prepared him well for understanding how oral health plays into a patient's overall health. Sam is passionate about getting to know his patients and offering them state-of-the-art techniques in periodontics and dental implantology.
Outside of work, Dr. Sam enjoys spending time with his wife, Nadia, a dermatologist from Princeton, New Jersey, and their latest addition to the family, little baby Harris who arrived in October. Dr. Sam is also very passionate about giving back and has a lengthy history of helping those in need around the world, whether it's raising money for those displaced after an earthquake or collecting clothes for refugees.