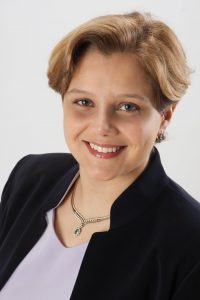 Sara Bekyan, DDS
Dr. Sara Bekyan graduated from Yerevan State Medical University in 1997 and New York University College of Dentistry in 2007. She is also a graduate of a one-year full time advanced postgraduate program in cosmetic dentistry from NYU College of Dentistry. Dr. Sara Bekyan is using the latest technology, the best labs in the USA and the best materials to ensure that her patients receive the most comprehensive and advanced dental care.
A vested member of the dental community, Dr. Sara Bekyan holds membership in the American Dental Association®, the American Dental Education Association, the American Academy of Cosmetic Dentistry®, the Pennsylvania Dental Association, the Dental Society of Chester County and Delaware County and the Academy of General Dentistry. Dr. Bekyan is constantly improving her clinical skills through continuing education courses, surpassing the state requirements to keep up with new techniques and technologies. She has taken courses in both general dentistry and orthodontics, and she is certified in Invisalign® treatment and the HealthyStart™ system.
"I treat my patients like family. Every patient's comfort, and satisfaction are my highest priorities. I believe in recommending treatments to my patients that I myself would prefer to receive. Honesty, sincerity, and diligence are my main work ethics."
I am committed to providing excellence and improving the health of my patients without any compromises. I want the best results for my patients because they deserve the best."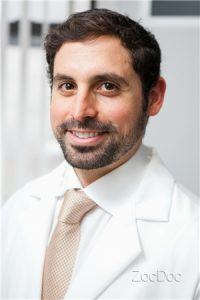 Juan C. Cabrera, DMD, MS (Periodontal Specialist)
Dr. Juan Cabrera graduated from the University of Puerto Rico School of Dental Medicine and completed his General Practice Residency at the State University of New York in Syracuse, New York. His desire to treat medically compromised patients and restore complex cases in dentistry led him to practice hospital-based dentistry and treat bedside medically fragile patients. He then expanded his knowledge in periodontology, prosthodontics and oral surgery, including dental implant placement and wisdom teeth extraction, by attending Temple University Kornberg School of Dentistry, and went on to complete his Master's degree in Oral Biology. Furthermore, he continued to treat patients with complex oral conditions at Temple Episcopal Hospital and trained under the Misch Institute of Oral Implantology, becoming a Diplomate of the International Congress of Oral Implantology.
Dr. Cabrera focuses on complex implant placement cases using the latest CT scan technology for sinus lifts, complete maxillary and mandibular restorations, "All-on-4" hybrids, ridge augmentation techniques, impacted wisdom teeth extractions and immediate dental implant placements. Throughout his career, he has acquired his passion for soft tissue grafting and practiced with the latest materials and techniques to assure good results and minimum patient discomfort.
Dr. Cabrera is dedicated to providing the best possible results for his patients. He is bilingual in Spanish and English, and has various affiliations such as, the American Dental Society, the Academy of General Dentistry and the American Academy of Periodontology, the Golden Key International Honor Society and the International Congress of Oral Implantology.
Outside of dentistry, Dr. Cabrera enjoys running, biking, offshore fishing, mechanics and traveling.